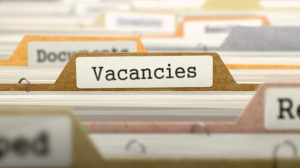 Job Postings:

CAE Registered Nurse

Responsibilities include in-home assessments for the Clinical Assessment & Eligibility Program, assessing consumers in need of personal care or home health services, interdisciplinary collaboration with social workers and community agencies, nursing facility discharge planning, and other services. A Bachelor of Science in Nursing or Associates of Science degree in Nursing and at least one year of clinical experience and/or nursing in a community or long term care setting or a Diploma RN and two additional years of community based nursing experience or long term care direct service experience required. Computer experience preferred. Driver's license and transportation necessary. Salary: $49,062 annually. Excellent benefits and work schedule, 37.5 hours Monday – Friday (no evenings, weekends, holidays or on-call). Send resume to: smcgann@eswa.org, Stacy McGann, Elder Services of Worcester Area, 67 Millbrook Street, Suite 100, Worcester, MA 01606. AA/EOE
Available positions are also posted in the Worcester Telegram and Gazette, and online at telegram.com/jobs
At Elder Services of Worcester Area, we value diversity and encourage candidates from varied backgrounds to apply.
Our excellent benefits package includes:
Health Insurance
Life Insurance
37.5 hour workweek
22 Vacation Days
15 Sick Days
11 paid holidays
Pension Plan
Mileage Reimbursement
ESWA is an Affirmative Action/Equal Opportunity Employer.