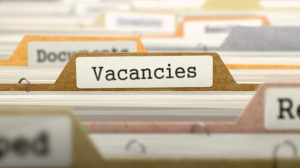 Job Postings:

---
Meals On Wheels Driver Position Available- 15 Hours Per Week

Elder Services Nutrition Program has an opening for a Meals on Wheels Driver.  The position requires flexibility to cover different meal routes within the city of Worcester.  Hours: Monday – Friday 10:00 AM – 1:00 PM.  Responsibilities include delivering meals and ensuring the safety of homebound elders.  Excellent driving skills are required. Experience working with elders and knowledge of Worcester streets are preferred. Qualifications:  CORI and valid MA driver's license check, ability to lift up to 40 lbs., and must have reliable vehicle and cell phone. $12/hour plus mileage. Apply to: Elder Nutrition Program, 67 Millbrook Street, Suite 117 Worcester, MA 01606.  AA/EOE
---
Geriatric Support Services Coordinator

Dynamic social service agency seeks Geriatric Support Services Coordinator (GSSC) to work as a member of an interdisciplinary team providing social services to elders. GSSC will conduct needs assessments, develop and monitor care plans, and complete necessary paperwork. Bachelor's degree preferred. Bilingual applicants encouraged to apply. Training provided. Case management or experience with elders preferred. Excellent communication and written skills necessary. Computer skills and car necessary. Salary: Mid $30's annually. Excellent fringe benefits and work environment. Submit resume by August 22, 2018 to: Stacy McGann, Elder Services of Worcester Area, 67 Millbrook Street, Suite 100, Worcester, MA 01606. AA/EOE
---
Available positions are also posted in the Worcester Telegram and Gazette telegram.com/jobs  and online with Indeed.
At Elder Services of Worcester Area, we value diversity and encourage candidates from varied backgrounds to apply.
Our excellent benefits package includes:
Health Insurance
Life Insurance
37.5 hour workweek
22 Vacation Days
15 Sick Days
11 paid holidays
Pension Plan
Mileage Reimbursement
ESWA is an Affirmative Action/Equal Opportunity Employer.